Custom cut glass for Spares by Type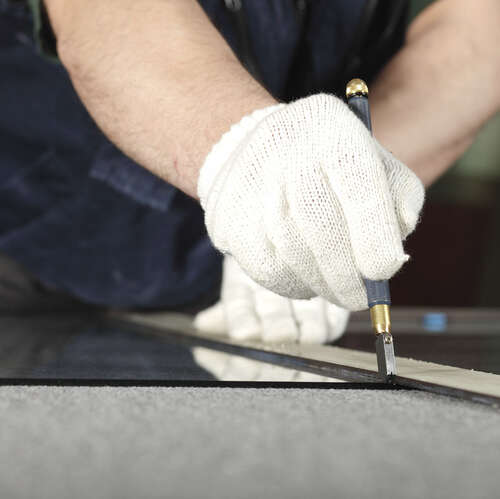 If you cannot find the right piece of glass for your stove then we will cut a piece of ceramic glass to the sizes you give us, problem solved.
If your glass is shaped, you are welcome to send us a template and we will get the glass cut to this shape. Please go to our Glass Template page.
If your stove has a shaped or curved window then we cannot supply custom cut glass and will have to order in the spare glass as supplied by the stove manufacturer.
To seal the glass to the stove door you will need either ceramic rope seal and some glue or U-shaped glass channel (this channel is used for stoves that use a thinner strip/tape type of seal) - both can be found on our sundries page.
Apologies but we do not deliver custom cut glass outside mainland UK / N.Ireland.
All the sizes for the custom cut stove fire bricks are in millimeters not centimeters. Please be careful to get your measurements right.