Custom cut firebrick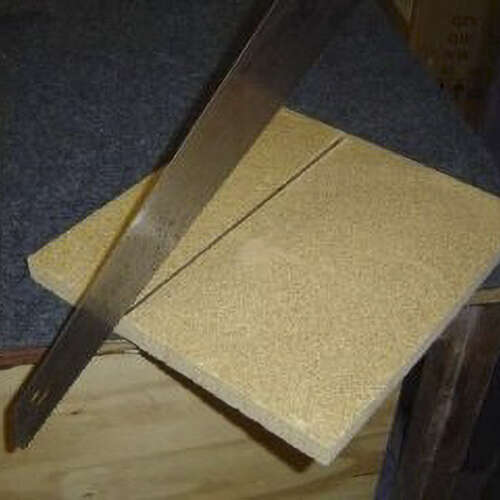 A custom cut fire brick is the ideal solution for replacing the firebricks and baffles (throat plates) in a stove. Custom cut firebricks are perfect for:
Old stoves where the firebricks, baffle plates and other spare parts are no longer available.
Stoves that cannot be identified.
Stoves where the manufacturer's own fire bricks are very pricey.
Our custom made stove firebricks are made of 25 mm thick vicuclad (vermiculite) firebrick boards which are very insulating - you may find that your stove runs better than before because of raised firebox temperatures. Vicuclad can be cut with a hand saw or even a bread knife - so if you are unsure as to the exact size you can always order a custom cut firebrick that is slightly larger than needed and then cut it down to size yourself.
Please have a good look at the original firebricks in your stove to make sure that the 25 mm thick vicuclad firebricks will be able to be used. As these custom cut firebricks are made to your size specifications they cannot be returned - so make sure you get the sizes right the first time.
Vicuclad bricks can break for the following reasons: the brick is hit by a log that is at a high temperature; logs are not placed, but thrown into the firebox chamber, age, overheating, or moisture ingress which weakens the vicuclad board. If logs are placed with care into the stove vicuclad firebricks can last for many years.
All the sizes for the custom cut stove fire bricks are in millimeters not centimeters. Please be careful to get your measurements right.